New Smyrna Beach Housing
New Smyrna Beach, Florida
The New Smyrna Beach Housing Authority (NSBHA) was established in 1950. NSBHA provides 126 units of Affordable Workforce Housing and 401 Housing Choice Vouchers in the City of New Smyrna Beach.
The New Smyrna Beach Housing Development Corporation (NSBHDC) was created to provide, develop, rehab, construct and/or acquire affordable housing opportunities for low and moderate-income persons and/or families. The mixed-income and mixed-use properties are primarily located in, but not limited to, New Smyrna Beach, Florida, and the surrounding areas.
Mission Statement
The Housing Authority of the City of New Smyrna Beach provides quality, affordable housing for the community with programs which empower families to embrace change, cultivate self-sufficiency, and promote personal and family independence.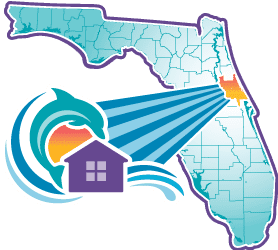 Serving the City of
New Smyrna Beach
& Volusia County,
Florida